Our three-pointed flat eyelashes are a type of eyelash extension, characterized by a flat and wide base with three separate extensions at the top. This eyelash shape design has a more dramatic and fuller appearance than traditional eyelash extension. And the groove design at the eyelash root also helps to ensure that the connection between the extension part and the natural eyelashes is more firm.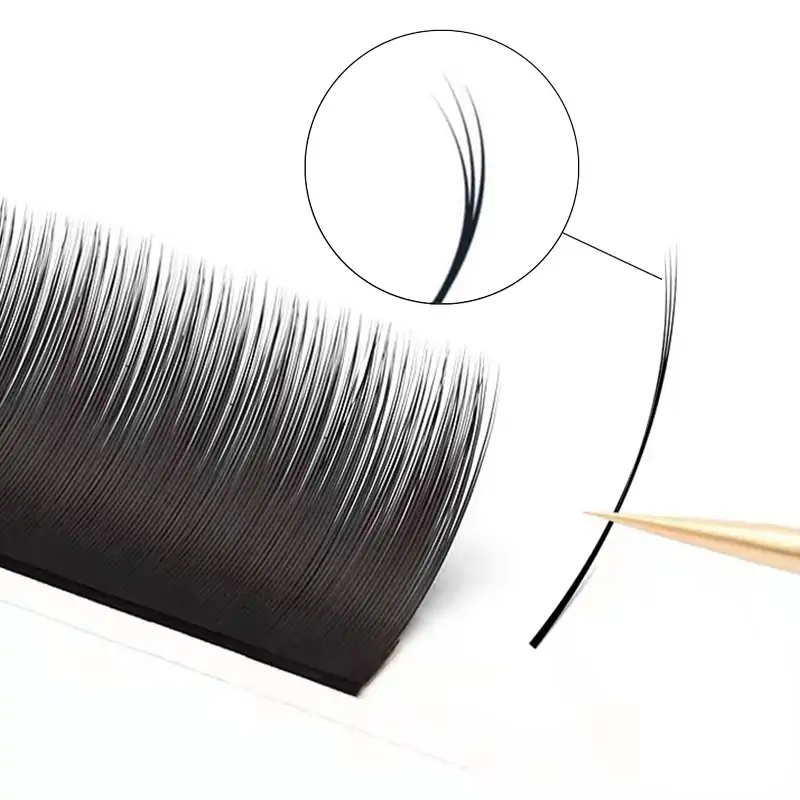 How to use the three-tips flat eyelashes correctly:
When it comes to the extension of flat eyelashes, there are different types on the market. You need to choose the right type of eye black for your natural lashes. Flat eyelashes extend in different lengths, thicknesses and curls. Therefore, it is important to choose eyelashes that are suitable for your natural eyelashes. Use the appropriate adhesive: the adhesive used for eyelash smoothing is crucial. You need to use high-quality adhesive specially designed for flat eyelashes. The adhesive should be strong enough to secure the extension, but gentle enough not to damage the natural eyelashes.