What is YY Eyelash Extension?
YY Eyelash Extension is an eyelash extension technique whose individual strands of lashes are shaped like a capital letter "Y", hence the name. The shape of this lash extension is different from the traditional single strand lashes, it has a more complex structure and more fine branches, which makes it look thicker and more natural.
For eyelash extensions, YY Eyelash Extension provides higher work efficiency. Due to the shape of the eyelashes, each grafting can cover more eyelashes, reducing the time for a single eyelash grafting, thus shortening the time of the whole process. In addition, due to the complex structure of YY eyelashes, they can better blend with natural eyelashes, making the eyelash extension effect more natural and three-dimensional.
This new eyelash extension technology provides a faster, more efficient and more professional method for grafters, while also bringing better visual results and comfort to customers. However, due to the complexity of the technology, eyelash extension technicians need to receive professional training and master corresponding skills to ensure the safety and effect of using YY Eyelash Extension technology.
The 0.15mm measurement refers to the thickness of the extension, which is considered a medium thickness. This thickness is popular for clients who want a natural yet noticeable lash look, as well as for lash technicians who want to create a full and voluminous lash look without using a thicker diameter extension.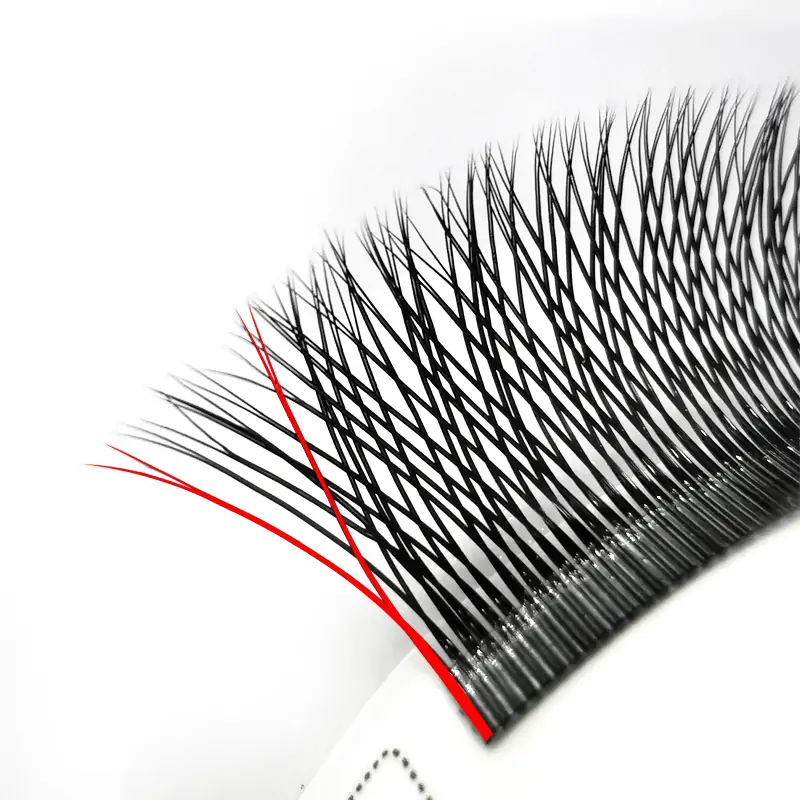 These extensions are applied to each individual natural lash using a specialized adhesive. They are designed to be flat in shape, which can help create a more natural lash look. The matte black finish gives the lashes a more natural appearance compared to glossy black extensions.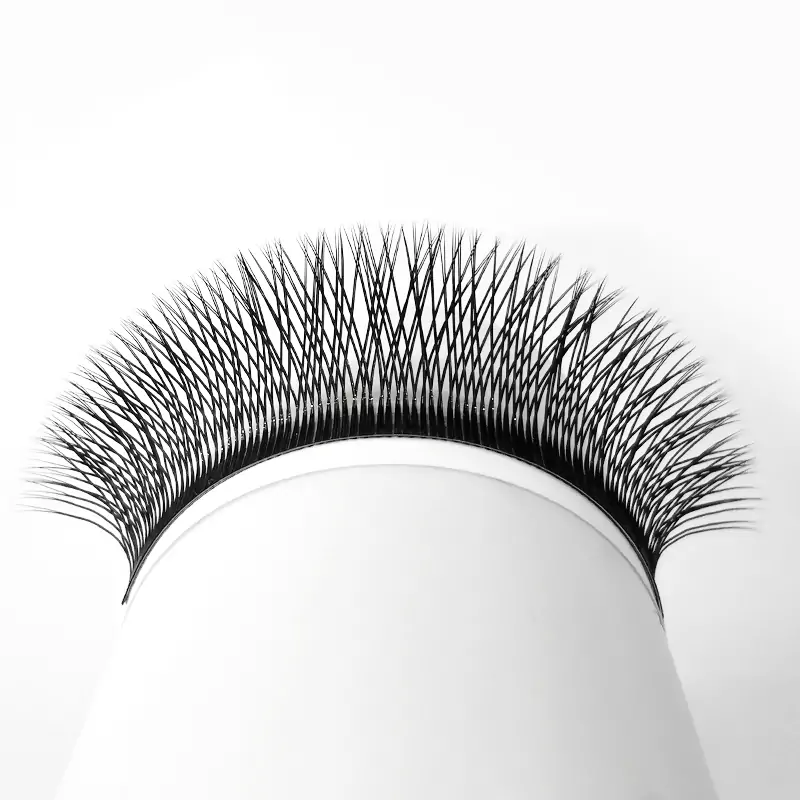 0.15mm Flat Matte Black YY Eyelashes Extension are ideal for clients who want a more natural, subtle lash look, as well as for those who want to enhance their natural lashes without the need for daily mascara application. They require touch-up appointments every 2-3 weeks to maintain their appearance, and proper care instructions should be provided to the client to ensure the longevity of the extensions.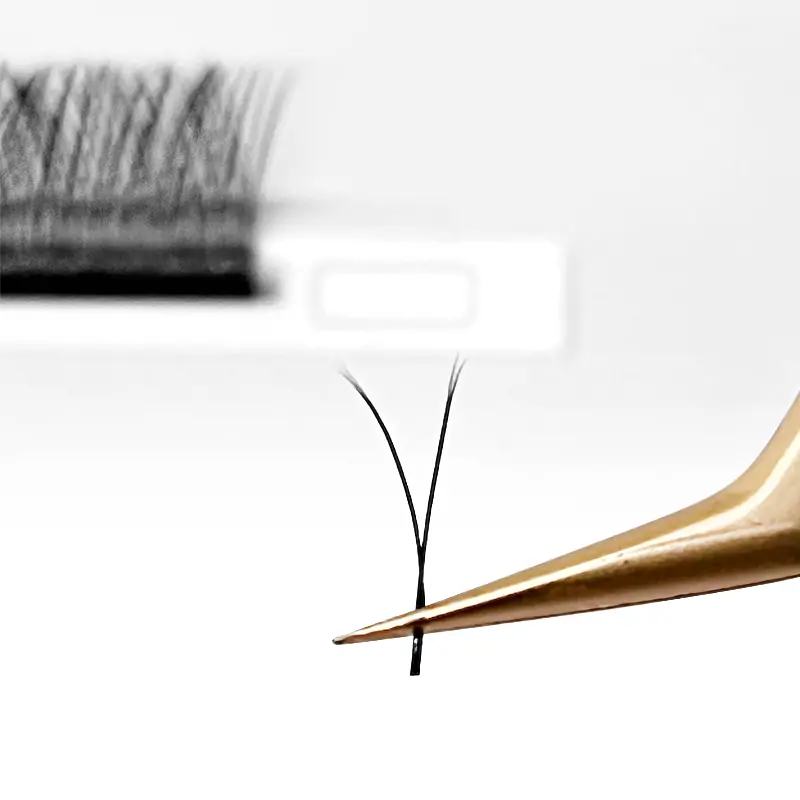 If you are interested in purchasing wholesale Flat Matte Black YY Eyelash Extension, you may want to consider contacting a trusted supplier or manufacturer of eyelash extensions.
We offer wholesale pricing for bulk orders of eyelash extensions, including Flat Matte Black YY Eyelash Extension. It's important to do your research and find a supplier that offers high-quality products that meet your standards and budget.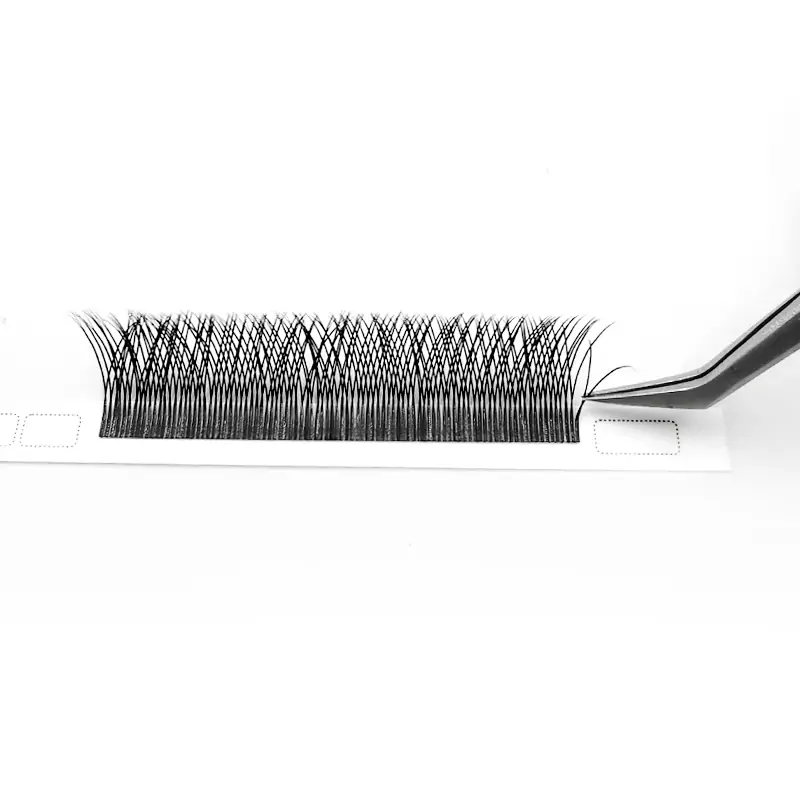 When purchasing wholesale, you may be able to negotiate a better price per unit or receive discounts for larger orders. You may also want to inquire about shipping times and costs, as well as return policies and warranties.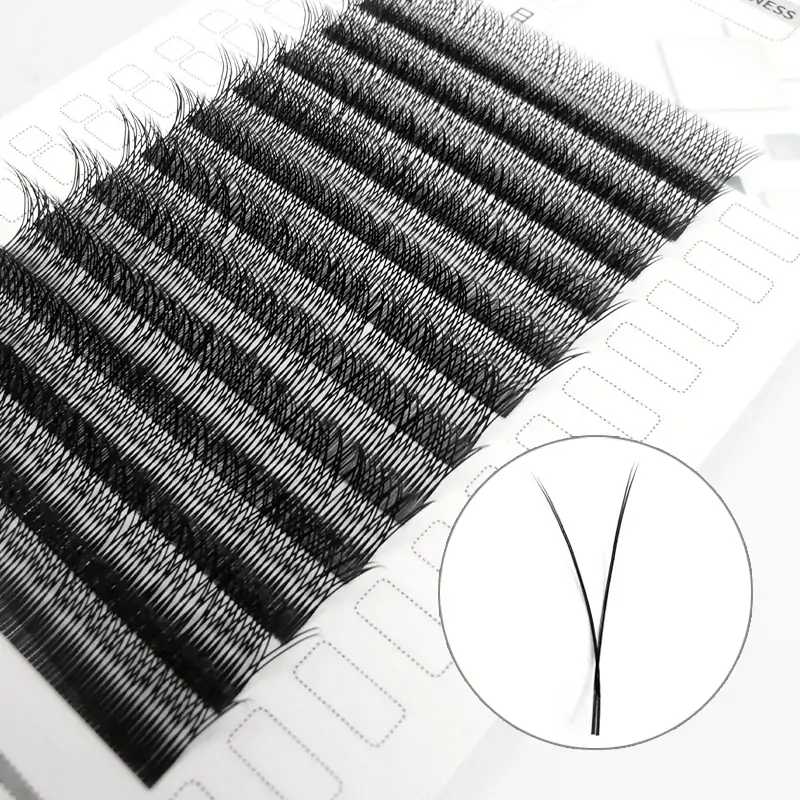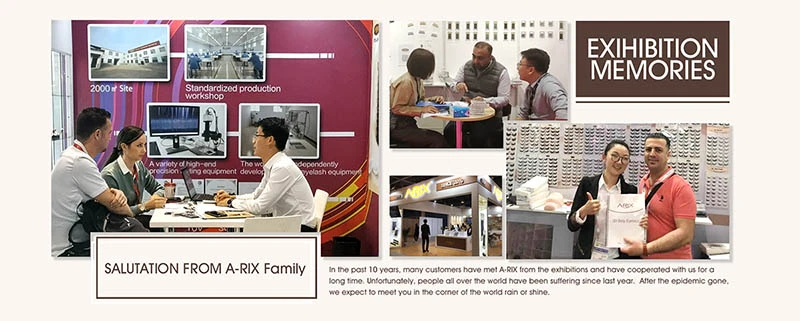 Overall, purchasing wholesale Flat Matte Black YY Eyelash Extension can be a cost-effective way to stock up on inventory for your lash business or salon. Just make sure to do your due diligence and choose a reputable supplier that can provide you with high-quality products and reliable service.
FAQ
1. What is a Flat Matte Black YY Eyelash Extension?
The Flat Matte Black YY Eyelash Extension is a type of eyelash extension that has a flat and matte black finish. It is designed to provide a more natural and subtle look to the lashes, creating a soft and velvety appearance.
2. How is it different from regular YY Eyelash Extensions?
The main difference between the Flat Matte Black YY Eyelash Extension and regular YY Eyelash Extensions lies in the finish. While regular YY extensions may have a glossy or shiny appearance, the flat matte black variant offers a non-reflective, smooth, and muted finish, mimicking the appearance of natural lashes.
3. What are the benefits of using Flat Matte Black YY Eyelash Extensions?
Some benefits of using Flat Matte Black YY Eyelash Extensions include:
Natural Look: The flat matte black finish provides a more subtle and natural look, blending seamlessly with the client's natural lashes.
Soft Texture: The flat matte surface gives the lashes a soft and velvety texture, enhancing comfort and wearability.
Reduced Glare: The non-reflective finish reduces glare and shines, making it suitable for clients who prefer a more low-key look.
4. Can I customize the length and curl of Flat Matte Black YY Eyelash Extensions?
Yes, like other eyelash extensions, Flat Matte Black YY extensions are available in various lengths, curls, and thicknesses. This allows for customization to achieve the desired lash style and look for each client.
5. Are Flat Matte Black YY Eyelash Extensions suitable for all eye shapes?
Yes, Flat Matte Black YY Eyelash Extensions are versatile and suitable for various eye shapes and lash styles. They can be tailored to complement different eye shapes, enhancing the natural beauty of the eyes.
6. How long do Flat Matte Black YY Eyelash Extensions last?
The longevity of eyelash extensions varies from person to person based on factors such as natural lash growth cycle, aftercare, and lifestyle. Generally, they can last anywhere from 2 to 6 weeks, with touch-ups needed to maintain the desired fullness.
7. Can I get Flat Matte Black YY Eyelash Extensions wet?
It is recommended to avoid getting the extensions wet for the first 24 to 48 hours after application to allow the adhesive to fully cure. However, once the curing period is over, clients can enjoy regular activities, including swimming and showering, without worrying about damaging the extensions.
8. How do I remove Flat Matte Black YY Eyelash Extensions?
To remove the extensions, it is best to seek professional help from a trained lash technician. Attempting to remove them at home may cause damage to the natural lashes.
9. Are Flat Matte Black YY Eyelash Extensions suitable for sensitive eyes?
The flat matte black extensions are typically made from high-quality synthetic materials that are safe for most individuals. However, people with sensitive eyes or allergies should consult with a lash technician and do a patch test before the application to ensure there are no adverse reactions.
10. Can I wear mascara with Flat Matte Black YY Eyelash Extensions?
Mascara is generally not recommended with eyelash extensions, as it can cause clumping and damage the extensions. The purpose of the extensions is to eliminate the need for mascara, as they provide a voluminous and darkened look on their own.