What Are Colored Eyelash Extensions?
Colored lashes are synthetic fibers that come in various colors, such as brown, blue, red, pink, green, and more. They are a great way to add an extra touch of style and fun to your look. Although it's an infrequent request from the clients, but still popularity increase over the years.
Why Clients generally request this service?
1. Unique look that stands out:

There's no denying that adding color to your lashes makes a bold statement.The probability of running into someone with the same lashes is virtually 0%. They add a lot of fun and excitement to your style.
2. Special occasions:
A lot of my clients will request them for a special event such as a wedding, a party, or Halloween. You can stand out even more on that special day!
3. Photoshoots:
Having a touch of color on your eyelashes can really make your eyes pop in photographs. Your photos will be unique and vibrant.
How to Choose the Right Color?
The two most important factors to consider are your natural eye color and skin tone.

Natural eye color:
In general, we tend to use lighter-colored lashes with darker eyes and darker-colored lashes with lighter eyes. I find that this contrast really makes the eyes pop.
Skin tone:
If you have a dark complexion or olive tone, I like to use cool colors such as purples and blues.For people with fair complexions, I prefer to use warmer colors such as reds or browns.
Choice won't go wrong
Having said that, if what you want is something more natural, then give ombre lash extensions a try.
P.S. : These are just general guidelines. Of course, if you want to pull off a specific look, then by all means!For example, when a client wants something special for Halloween I'll of course include a lot of oranges.
Colored Lashes Ideas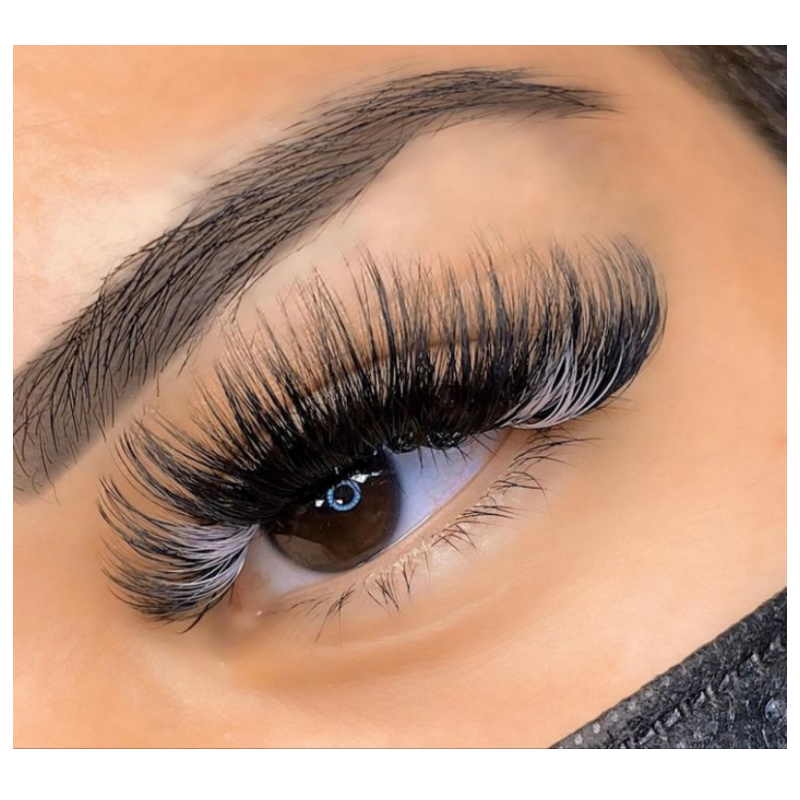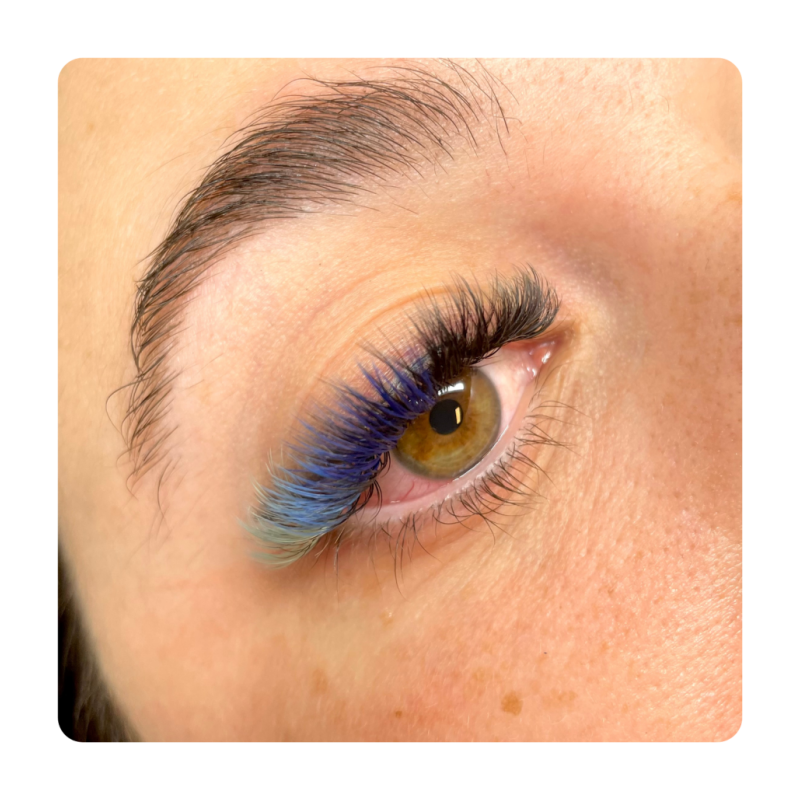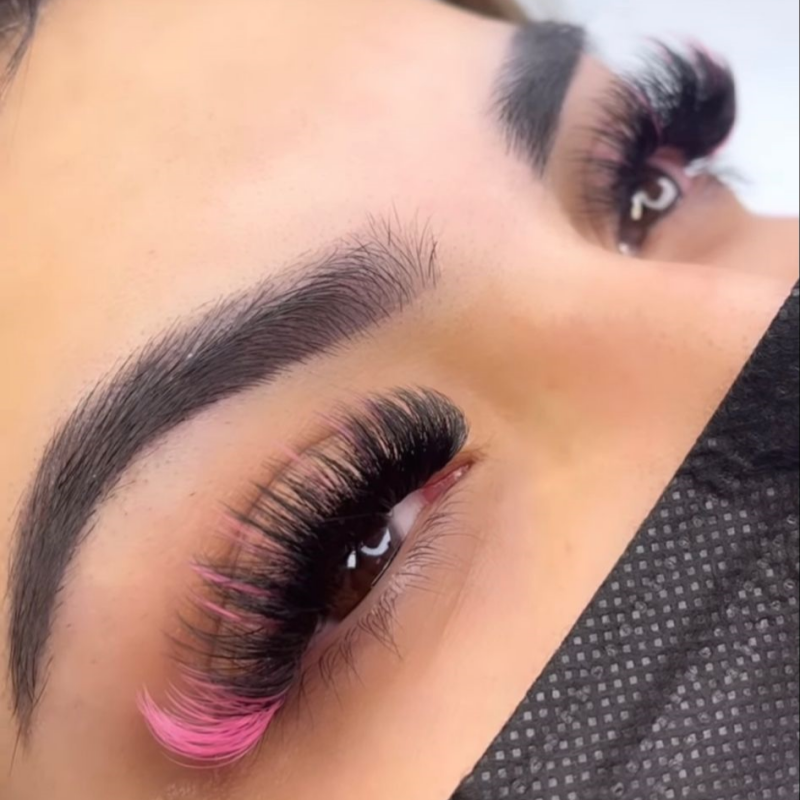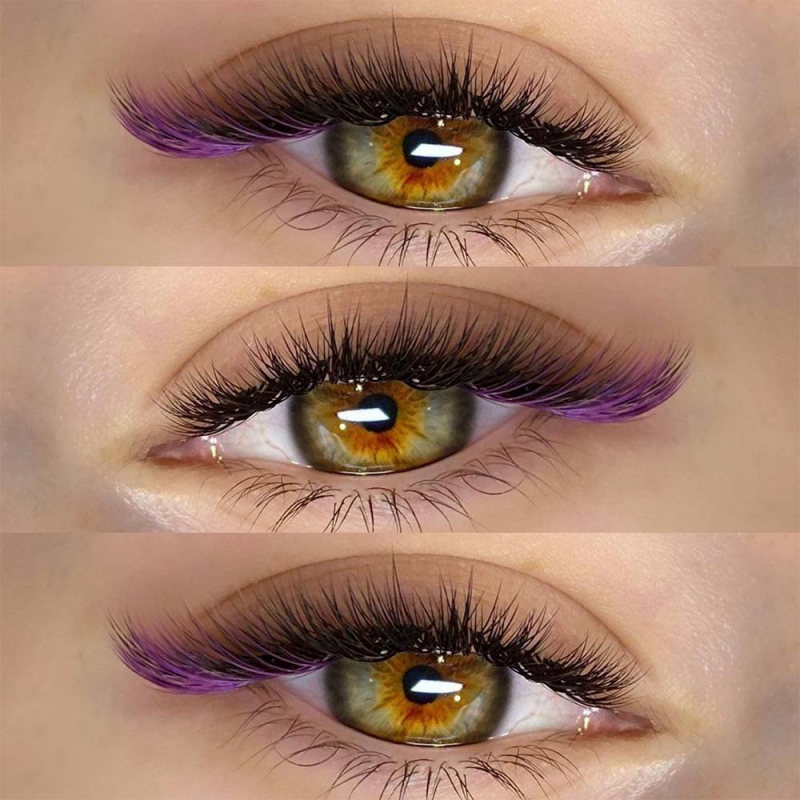 Adding Colored Lashes to Your Business (For Lash Artists)
Adding this premium add-on to your menu is an excellent way to stand out from the fierce competition and attract
new clients you wouldn't have been able to see otherwise.
Here are my top tips before you jump in:
1- Choose the right colors:
As what mentioned before, you'll want to choose colors that complement your client's eye color and skin tone. But with so many colors to choose from, it can get costly very rapidly. You already have to carry lash trays for all the curls, lengths, and diameters.
When first started,only added a few basic colors: brown, ombre, blue, and red. You can always add more colors to your collection down the road.
2- Take your time:
Your appointment will be a little longer but not ONLY because of the application itself. You'll need to take more time during
the styling part of the consultation with your client. Generally 20 minutes to the appointment may need to cover for that.
3- Charge more:
You're offering a truly unique service that very few lash techs offer. On top of that, you have an increase in inventory costs.
4- Choose the right adhesive:
Most lash glues have an ingredient called carbon black which gives that dark, black color to the glue. This works great when you apply black extensions, but not so great for colored ones! Instead, you want to use a clear adhesive. This will allow the color of the lash to really stand out and be visible.