Individual Lashes product features:
It has a long curvature, light eyelashes, no sense of weight bearing, and can be operated at home by individuals. Grafting can save time quickly. The false eyelashes are made of man-made fibers, which can be customized in different lengths, curvature, thickness and styles. The packaging can be made in 12 rows, or the mixed length design can be customized according to customer requirements.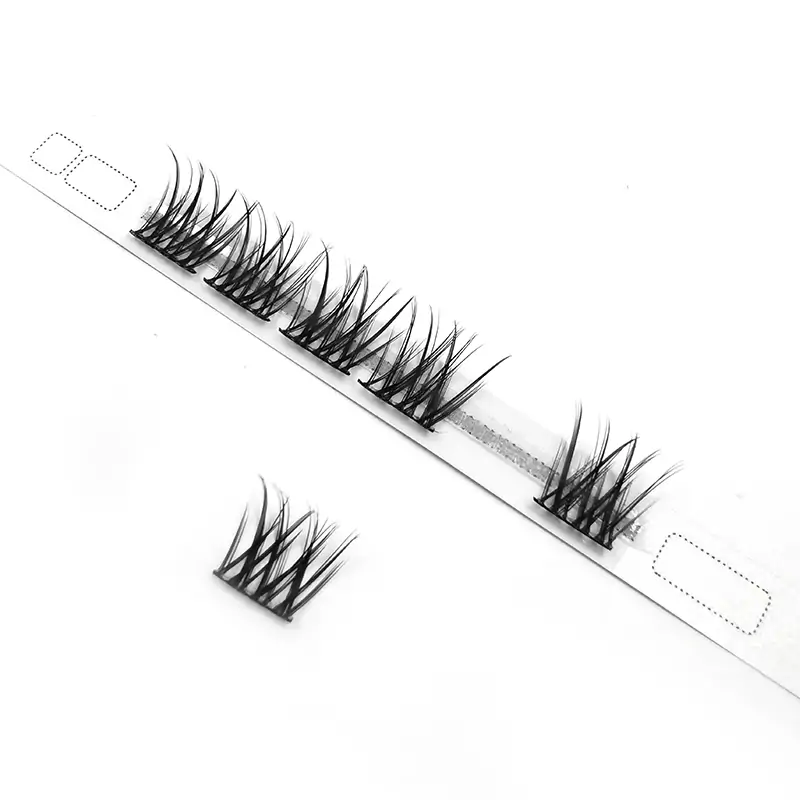 Q&A:
Q: Do you apply glue under your eyelashes? Or do you put glue on your eyelashes like eye black?
A: Apply glue on the eyelash extension first.
Q: How many clusters are there?
A: This eyelash has 144 clusters and a mixed length of 8-18 mm. It can be customized according to your needs.
Q: How do they feel? Are they hard, soft and/or fluffy?
A: Curly eyelashes are very soft, light and comfortable to wear. You will like them.
Q: How many styles are included? How about the size?
A: You can customize the style and size according to your needs.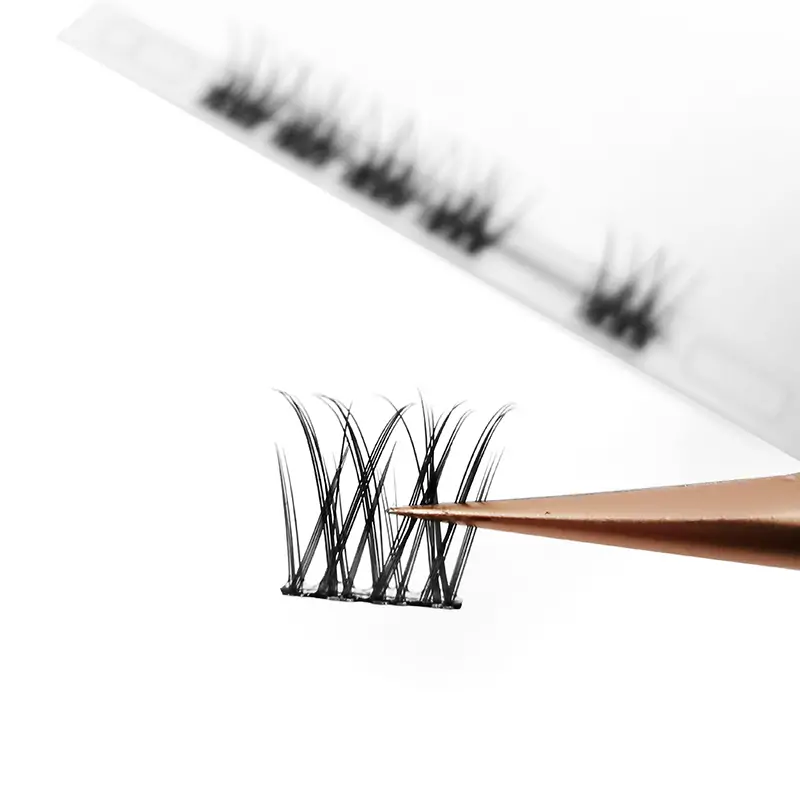 How to use Individual Lashes:
1. Use tweezers to gently clip a piece of eyelash from the bottom card, and apply a layer of glue on the eyeliner of eyelash.
2. Scrape the excess glue at the bottom of eyelashes with paper cards or other objects, and wait for a moment.
3. After the glue is half dry, paste the false eyelashes along the 2-3mm place at the bottom of the real eyelashes.