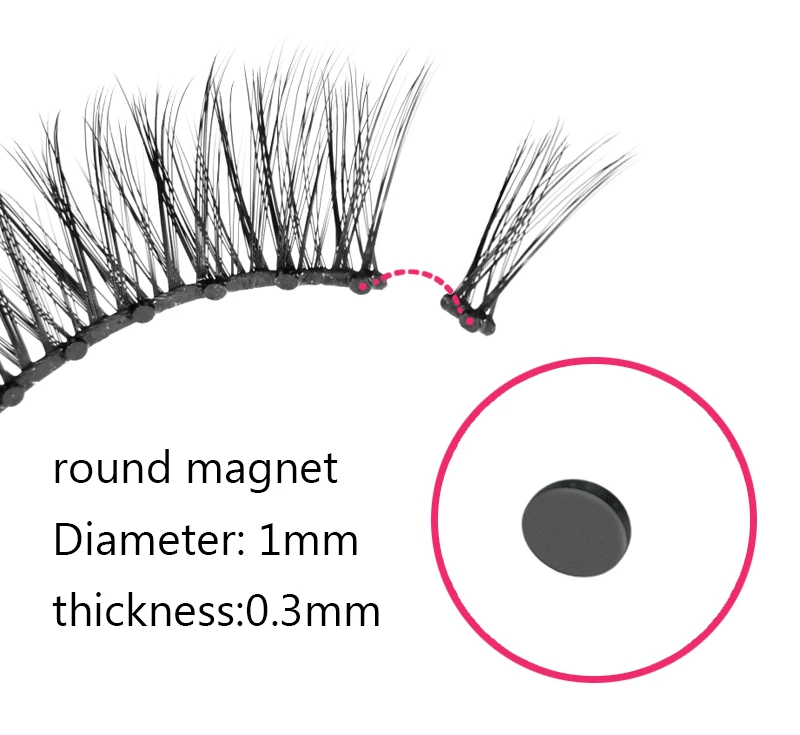 Our latest round magnetic eyelashes are made of a round magnet with a diameter of 1mm, the thickness of the magnet is only 0.3mm, and the weight of the magnet can be almost ignored. The eyelashes are made of high-quality chemical fiber materials, with the characteristics of natural softness. Each eyelash is equipped with 10 small round strong magnets, with strong adsorption, without worrying about falling off. The style is simple, natural and generous, bringing you a pair of charming eyelashes.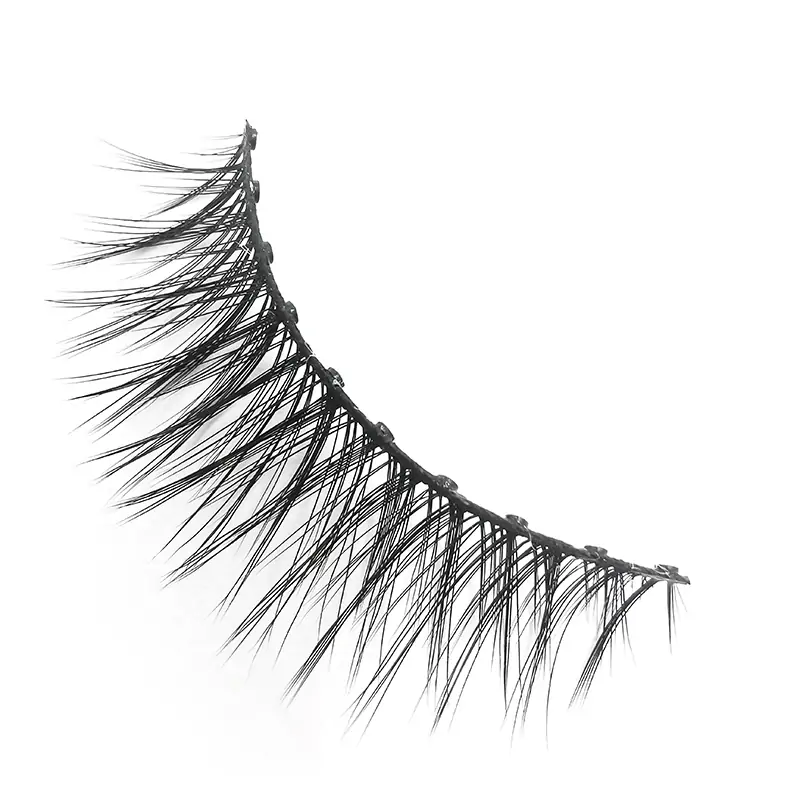 usage method:
This magnet eyelash is very simple and convenient to use. It can be used with our magnetic eyeliner pen. First, you can use the magnetic eyeliner pen to apply eyeliner to your eyes like any kind of eyeliner pen. After a moment, you can apply the magnet eyelash to the magnetic eyeliner mucus, adjust the angle, and wear it successfully. This is very simple and easy to use, and can save a lot of time for your makeup.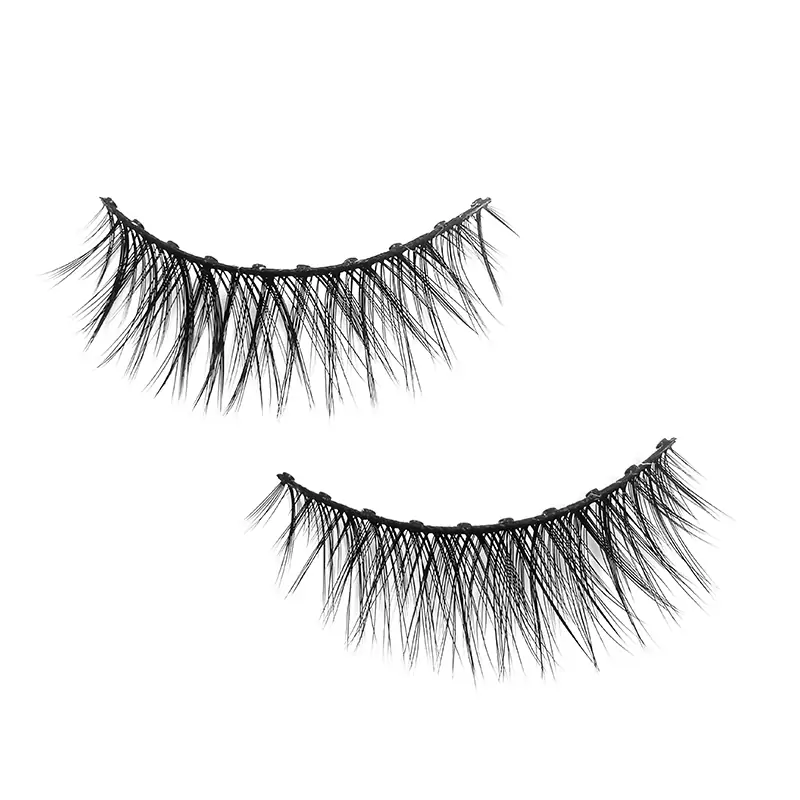 This new type of magnet eyelash provides private customization service, and a variety of styles are available. The number of magnets, spacing distance, eyelash length, etc. can be customized according to your needs.