Today let's talk about three different camellia eyelashes we have. Including the new trend of wet lash.
Classic Camellia Eyelash
Camellia lashes are multi-length volume lash extensions. Each row consists of 3 different lengths to mimic the look of fluffy, natural lashes.We all know that everyone's own eyelashes will fall off naturally every day, with the growth of new eyelashes. So our eyelashes are all different in length.The camellia eyelash extensions just meet the need of clients who want a natural look.But for advanced teachnicians only.
Easy Fan Camellia Eyelash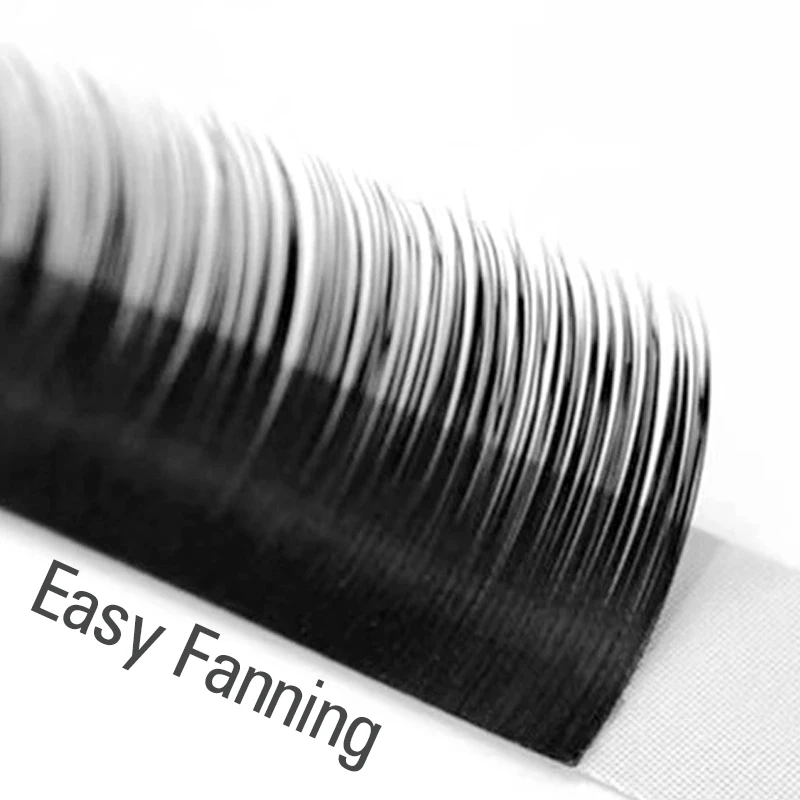 Easy fan camellia eyelash has combined the advantages of easy fan and Camellia eyelash.Each of the eyelash artists can make natural fans.Our Camellia Easy Fan volume lashes are perfect for any lash tech looking to reduce time during a custom volume set. These are especially great for any lash techs that are new Russian Volume and the Mega Volume technique.
Wet lash
Wet lashes are a new trend in lashes.We can make it with our cluster pick glossy camellia lash.
What are wet look eyelashes?
Wet look lashes are created essentially from using glossier lashes to create narrow, pretty much closed fans, which should be applied to inividual lashes to achieve the desired effect.
How to create wet look lashes
'Spikes' can be created by keeping the fan (almost) closed.




The use of curl can be varied, LC lashes are a good choice for this look.




0.05 mm and 0.07 mm lashes are ideal weights for wet look lashes. Using lighter weights mean you're protecting your clients' natural lashes while using a closed fan.




The next thing you need to know is they aren't suitable for everyone, but especially for clientswith medium to full natural lashes. It's great for a wide eye, exaggerated look– perfect for clients who love the 'Kim K' look.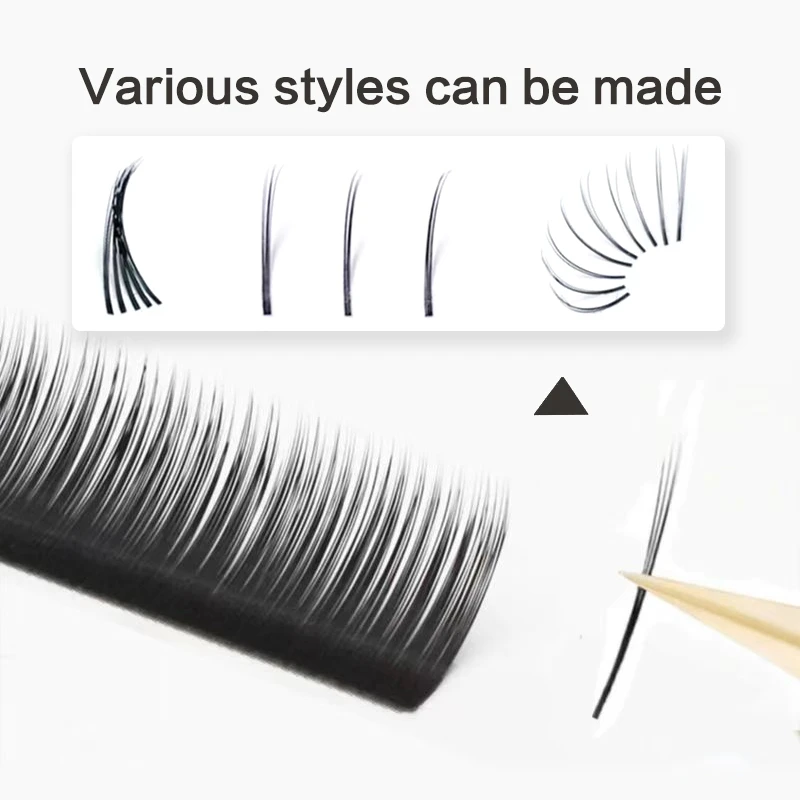 Using a bundle of light volume eyelash extensions, like our 0.05 cluster Lash Extensions, you can easily make an extremely narrow, almost closed fan, to create the wet look lash effect.