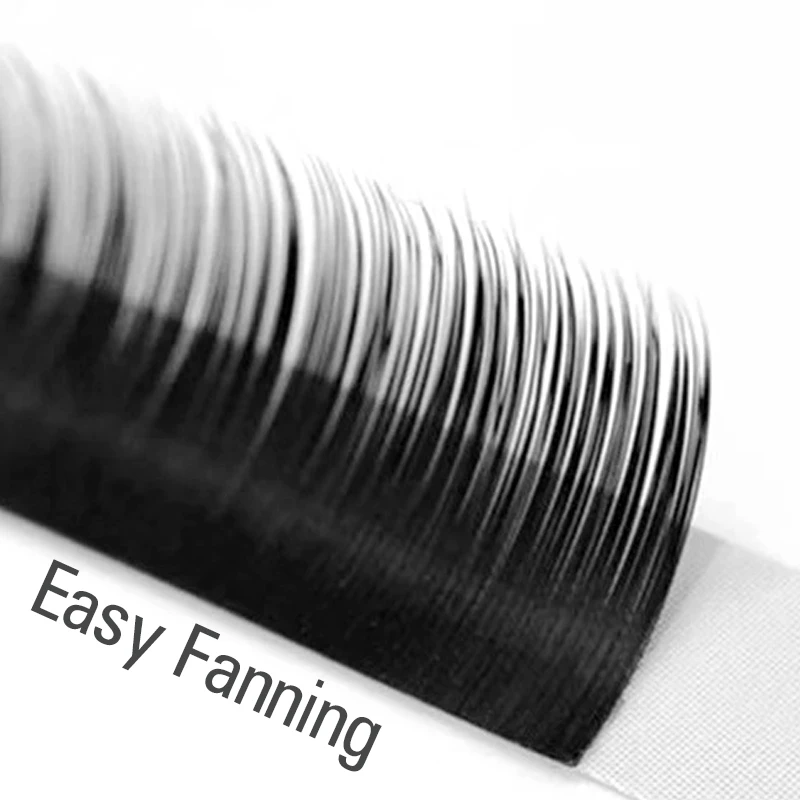 Length of camellia eyelash
Camellia lashes are multi-length volume lash extensions. Each row consists of 3 differentlengths to mimic the look of natural lashes.
Lengths: 7mm to 20mm
Different length mixture to suitable for different clients
| | | | | |
| --- | --- | --- | --- | --- |
| 7mm,8mm,9mm | 8mm,9mm,10mm | 8mm,10mm,12mm | 10mm,12mm,14mm | customized |
Color of camellia eyelash
Natural Brown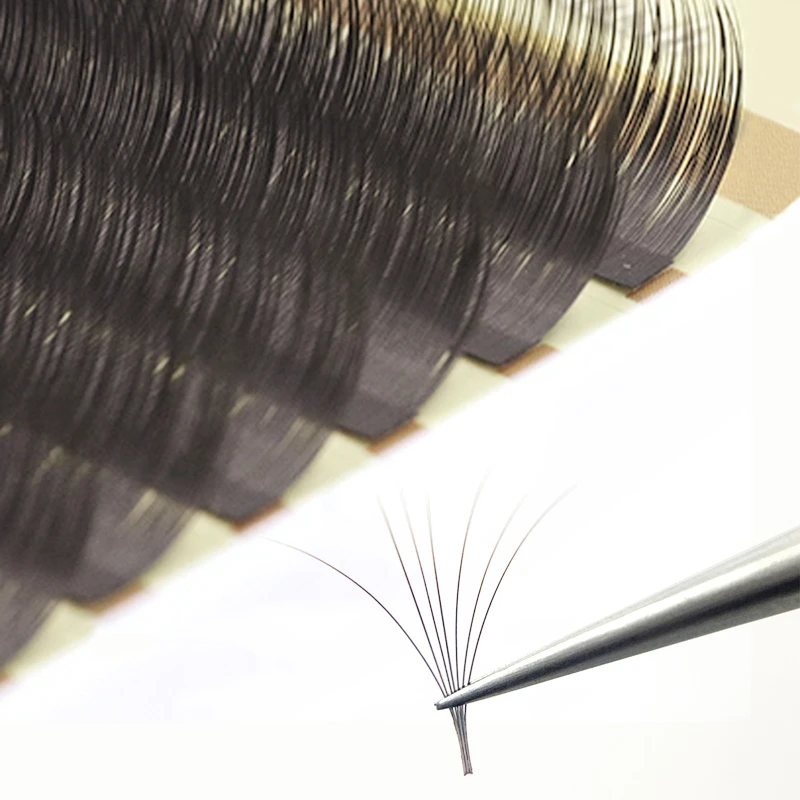 Matte black
Our natural eyelash is not glossy, so the camellia eyelash which want to have natural look must be matte black.


Effect of camellia eyelash
The color and different length arrangement make it look soft and feather look.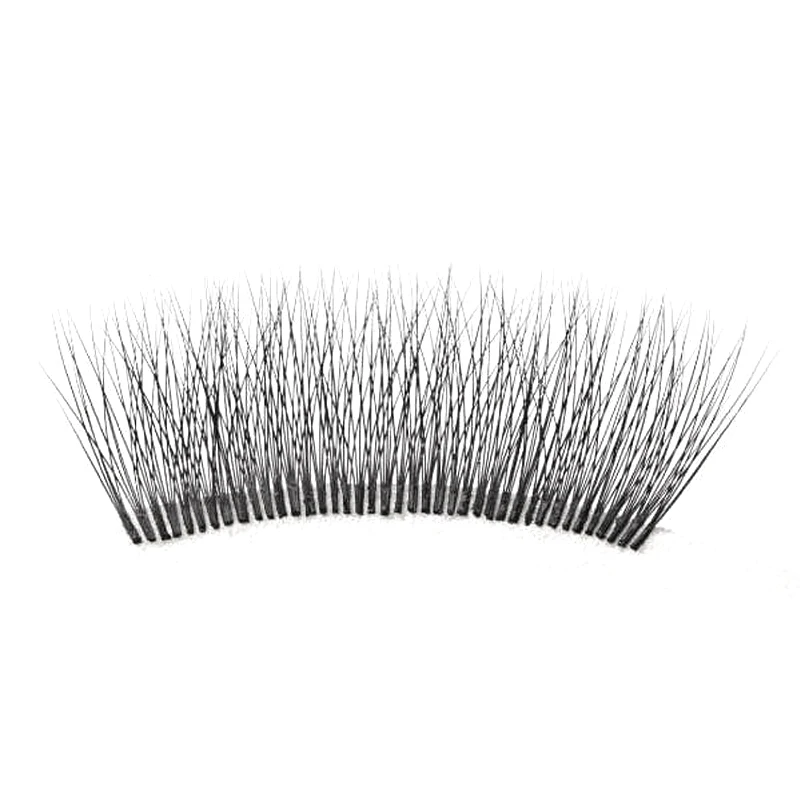 Advantage of easy fan camellia eyelash
1. Easy fan for teaching
Our Camellia Easy Fan volume lashes are perfect for any lash tech looking to reduce time during a custom volume set.These are especially great for any lash techs that are new Russian Volume and the Mega Volume technique.
2. Retention
These lashes will have similar retention to classic lashes and should be applied the same way.
3. Textured Set

If you've tried it by your hands, you must know that creating the perfect texture can take a lot of skill and practice. Otherwise creating textured sets is so much easier using camellia lashes.
4.large profit margin
As the more complex process during the time of production, the clients preference, the convenience it offer to the eyelash artists. This camellia eyelash have a large margin for price increase. It can be a proditable product of a eyelash brand.
Why A-RIX Camellia Lash?


Made with premium PBT fiber(D-BASF,DUPONT,TORYA)

We use specially designed tape strip to allow more control and easy release of lashes , make it easy to make fan. (not too sticky)

The length is accurate and the combination of the length on a single strip can be customized

Special technique make the curl keep longer time

Strict Quality Control on each production process to keep a high quality

Special curl, color package can be customized
Customize steps